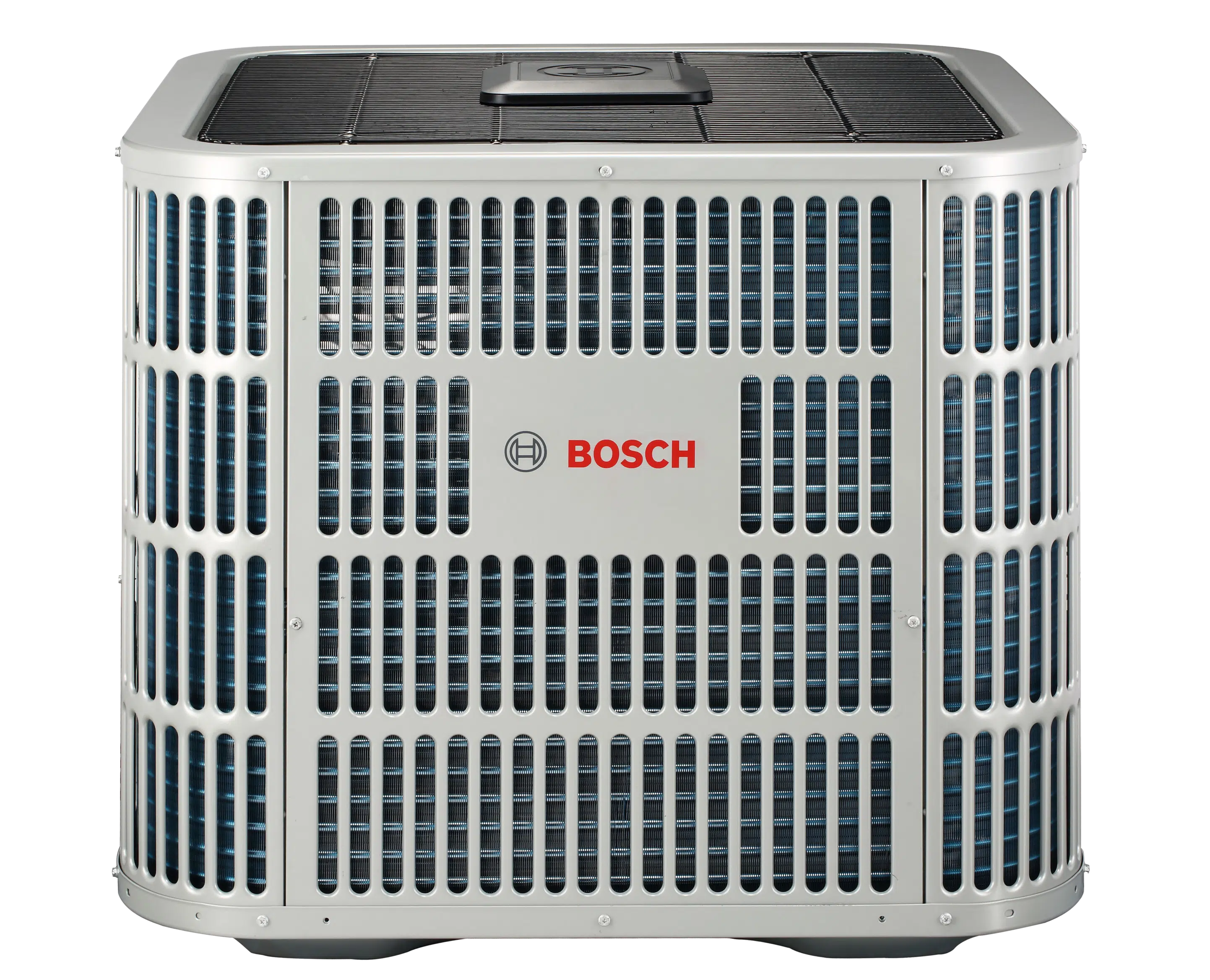 NEW
Heat Pump System
Inverter Ducted Split (IDS)
The comfort you've been waiting for with industry leading efficiency.
The Bosch IDS Premium qualifies for up to $6500 rebate and pairs perfectly with the Bosch BGH96 Furnace—the ultimate hybrid fuel heat pump and furnace system.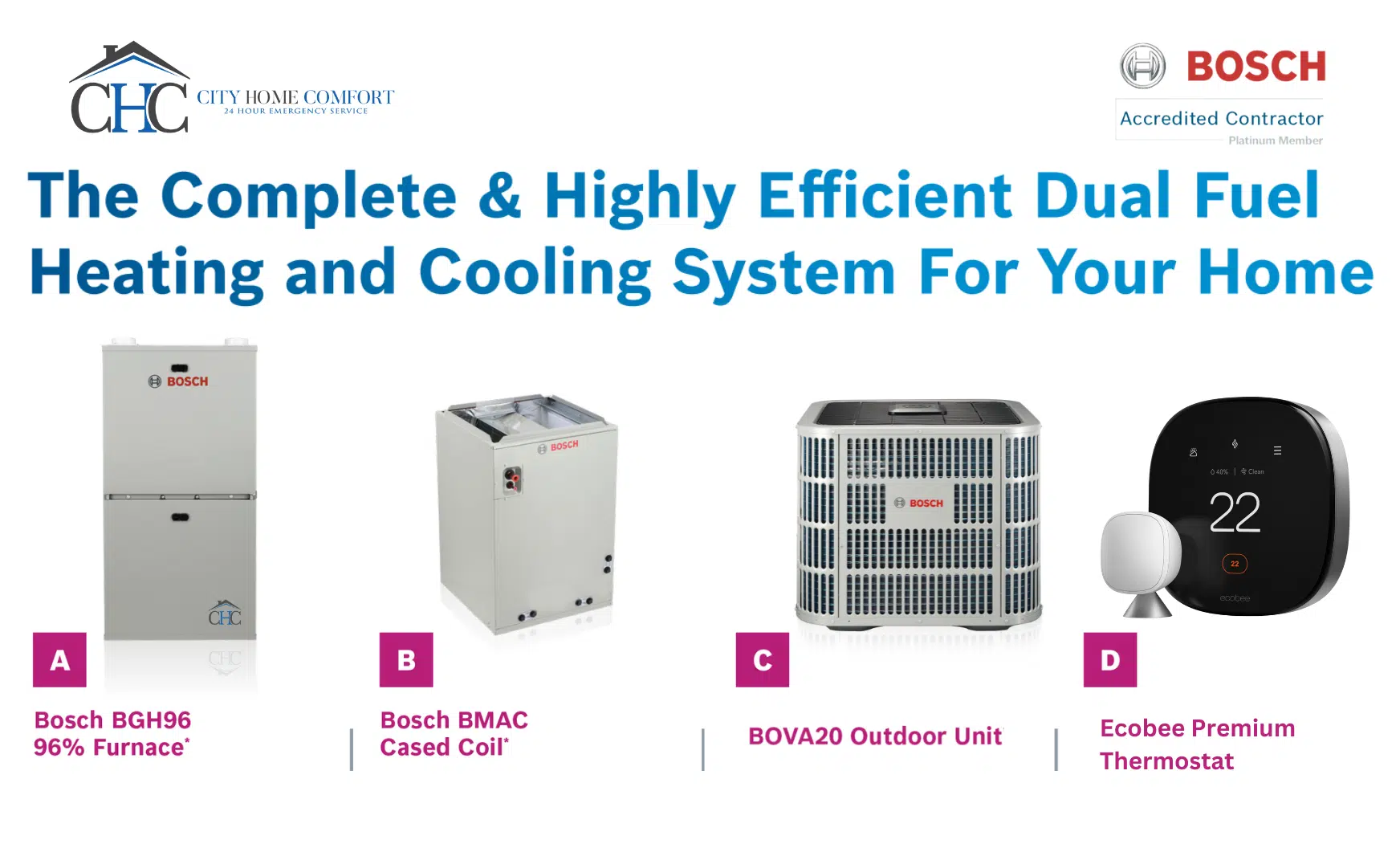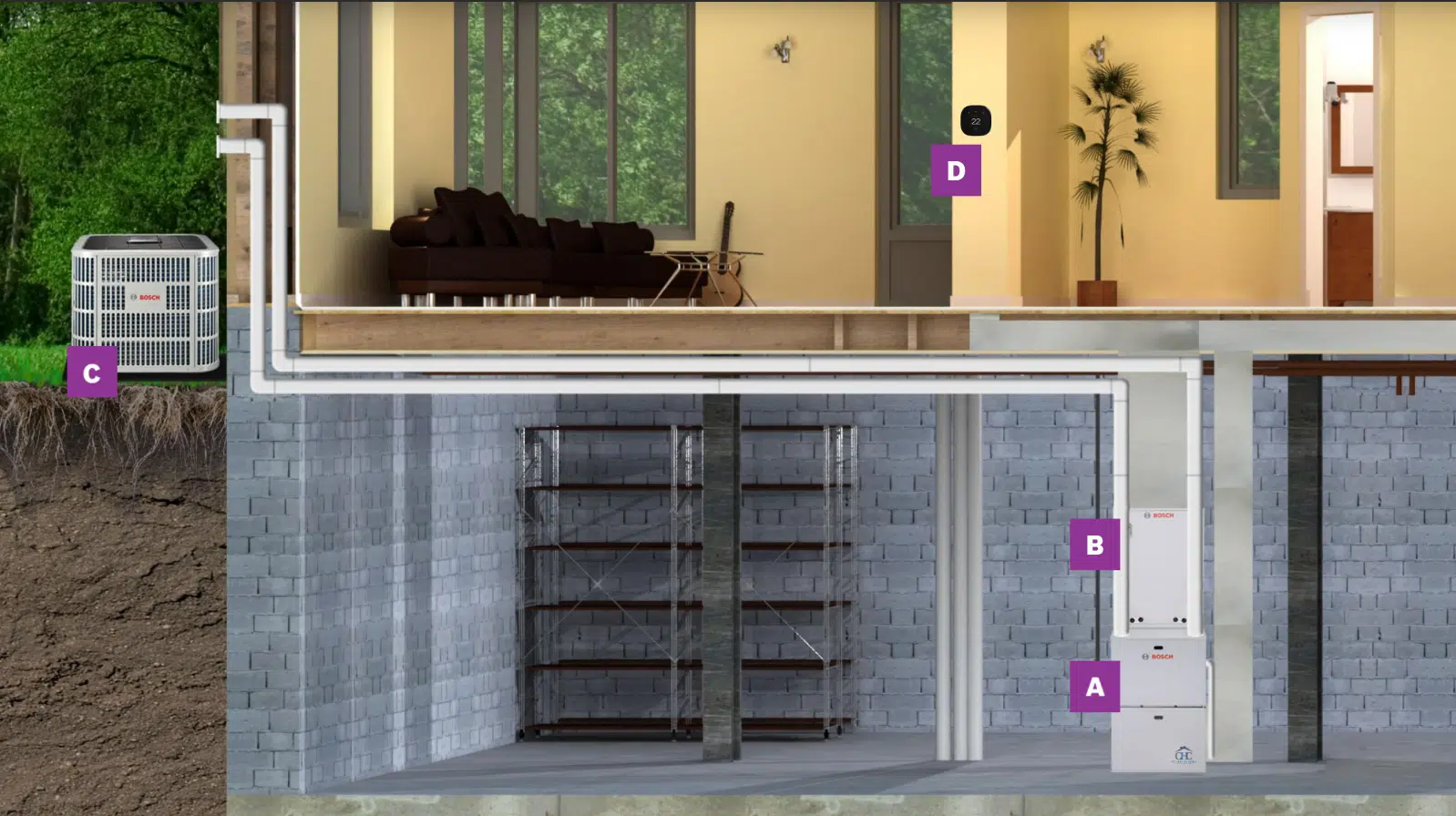 Document Download
Download the Bosch BOVA 2.0 product document
Inverter Ducted Split Famliy Brochure
✓ Fully modulating inverter drive to precisely match the heating/cooling load
✓ One of the quietest and most compact air-to-air systems with outdoor sound levels as low as 56 dBA
✓ 10-year Residential Limited Warranty
IDS Premium 20.5 SEER System


Qualify for maximum energy rebates, and save the most on energy costs with Bosch's highest efficiency offering: IDS Premium. Paired with a high-efficiency furnace, you can replace your existing central air conditioner for less than a basic air conditioner.
Quiet Comfort Achieved

The Bosch Inverter Ducted Split system is one of the quietest air-to-air heat pumps on the market. Through the use of silent blade technology, sound isolating mounts and outdoor condensing section placement – the system can deliver outdoor sound levels as low as 56 dBA – which is far superior to any standard system on the market.
Consistent Room Temperature

Conventional heat pumps frequently cycle on and off, resulting in uncomfortable temperature fluctuations. Inverter-driven heat pumps are able to self-adjust, providing consistent room temperature, even when the temperature outdoors dips below freezing.
Fast Response

It takes traditional systems a long time to reach the homeowner's desired temperature, while the boosted compressor speed of inverter systems allows for quicker, smoother and more efficient heating and cooling.
Consume Only the Energy You Need

Modulating inverter systems deliver only the amount of hot or cool air needed to achieve the desired temperature – no more, no less. Bosch's Inverter Ducted Split system can provide you with maximum comfort levels at a minimum cost.
Residential Limited Warranty

With the residential limited warranty, you receive peace-of-mind knowing you will receive replacement parts protection for 10 years. This standard offering covers all components incorporated into the heat pump system at the time of manufacture. 
Virtual or in-person Estimate
To get a quote, click the button.
Make the best choice for your home. Choose the Bosch IDS Premium Heat Pump, presented by City Home Comfort.