Delivering peace of mind for generations to come.
Viessmann High Efficient
Boilers and Combi Boilers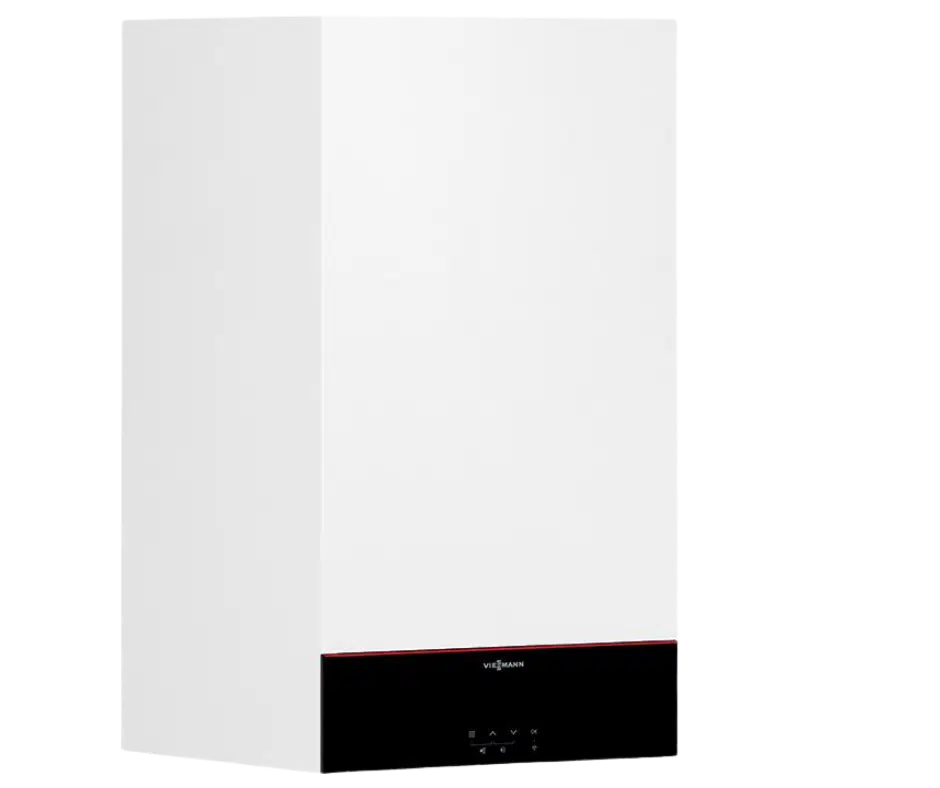 Innovative Self-Cleaning Heat Exchanger
WiFi built-in 
B1KE models offer on-demand DHW
3.5″ LCD screen
Adjustable height control panel
Looking for a quote for the new Viessmann Boiler?
We can help get you an accurate quote for a new boiler on the same day. Call us and speak with one of our experts.
Every home, every budget
With its outstanding design and price/performance ratio, the Vitodens 100-W is the perfect mix of performance and value. Its compact design, zero clearance to combustibles and extremely quiet operation make the Vitodens 100-W an ideal choice even in the smallest spaces.
Peace of mind through the future-proof design
The Vitodens 100-W offers an integrated WiFi interface, which allows the system to connect directly to the internet allowing for seamless integration with the ViCare app for smartphone or tablet. Once connected, ViCare offers a range of homeowner tools, including remote operation of your boiler, DHW scheduling and temperature control, visualized fuel usage and cost savings, and the peace of mind that your home's heating system is up and running, no matter where you are.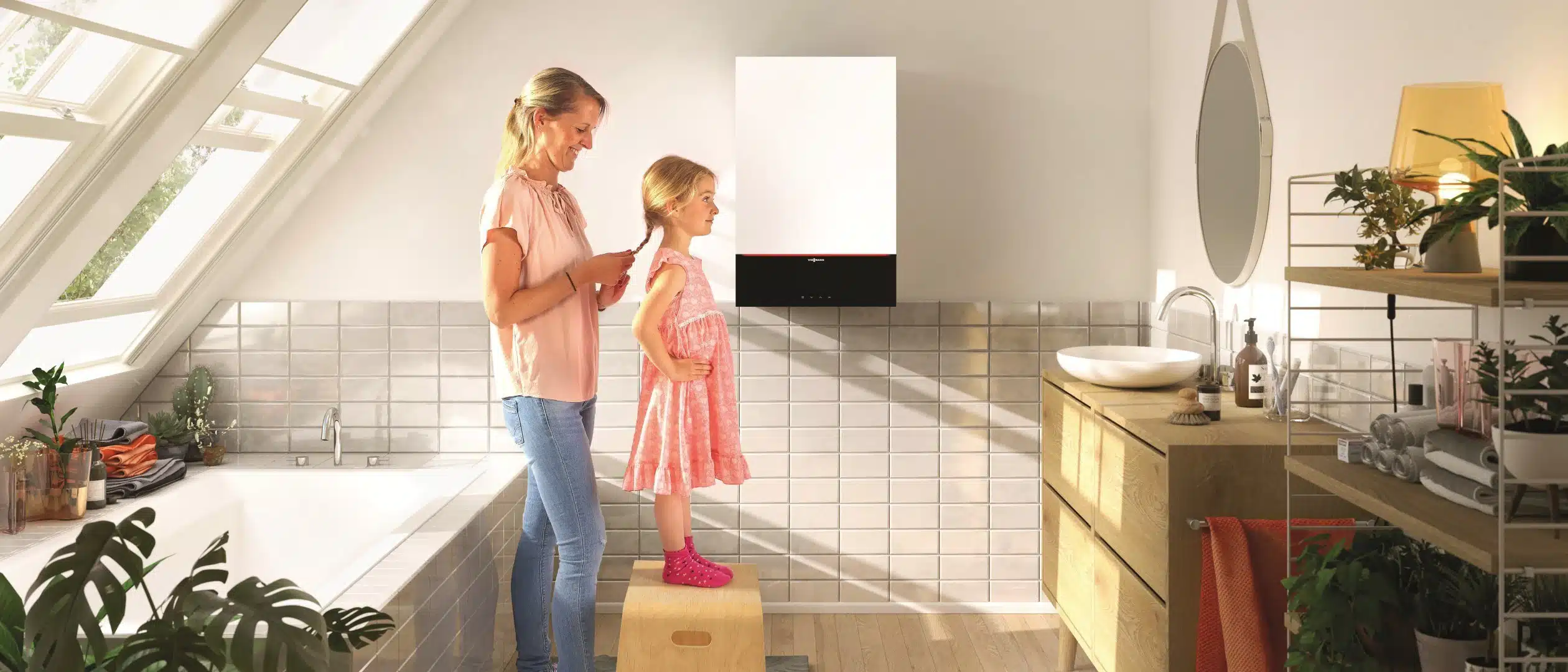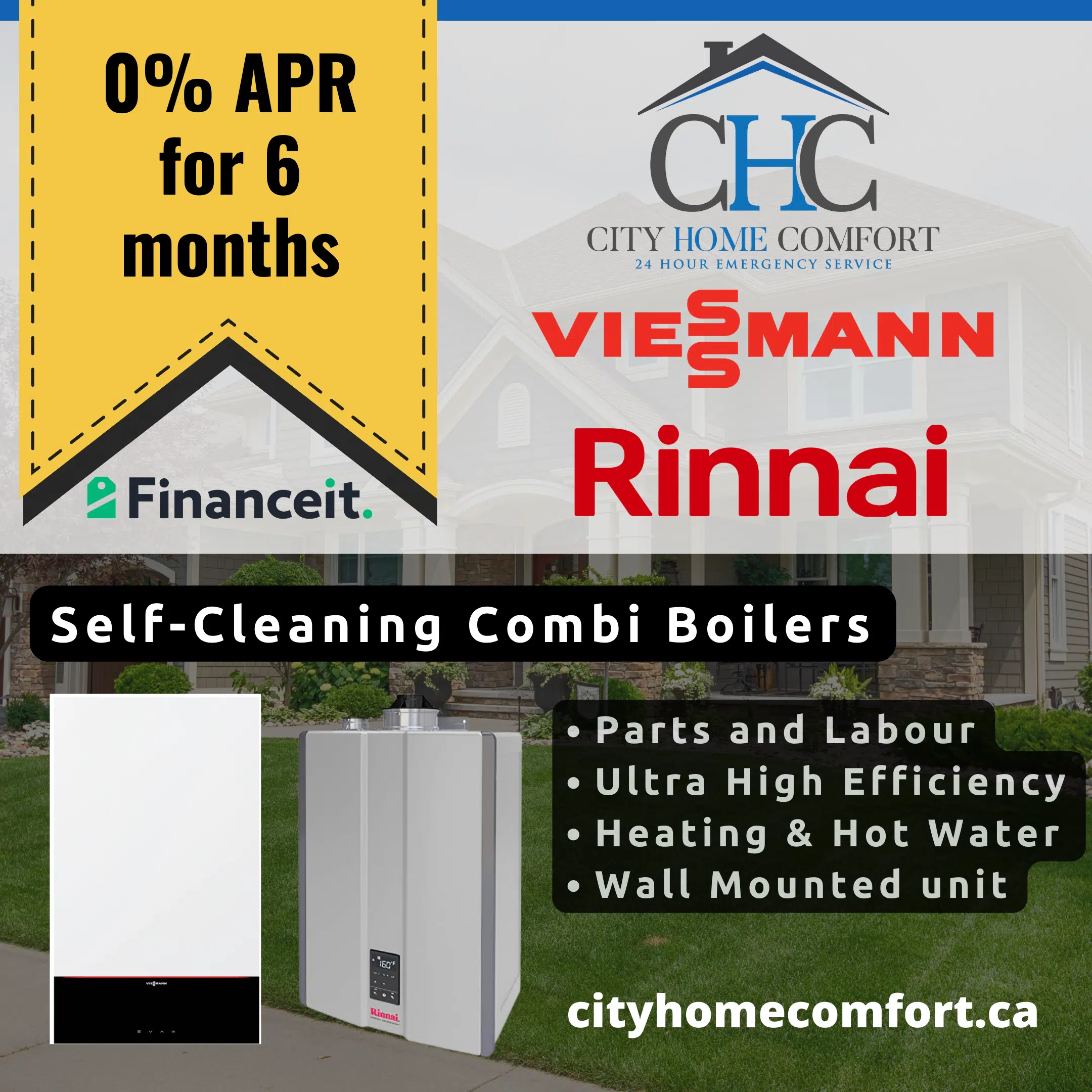 Your Viessmann Boiler Experts.
City Home Comfort has serviced, repaired and installed Viessmann boilers for decades. Le t our experienced staff consult you on your next system.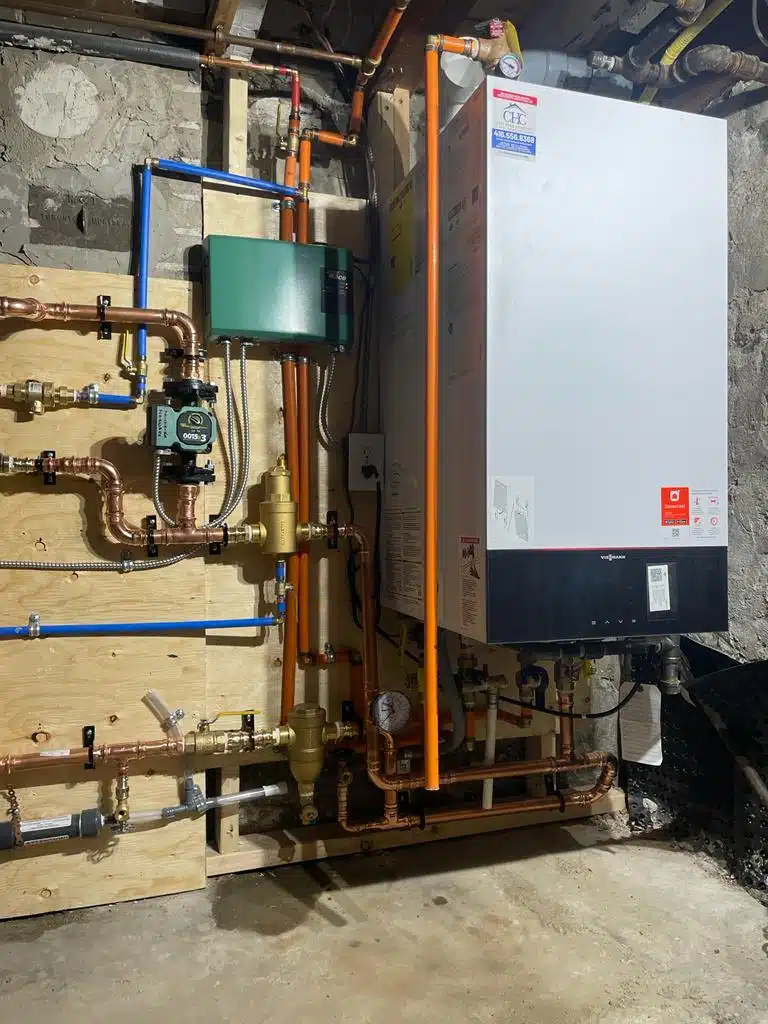 Virtual Estimate
Use our online system to get an instant quote for a new Viessmann Vitodens Boiler
Clean and efficient
At the heart of the Vitodens 100-W is the Viessmann-made MatriX-Plus cylinder burner with Lambda Pro Plus combustion control. Together, they offer clean combustion, 10:1 turn-down ratio and quiet operation with either propane or natural gas, which can be changed at the push of a button.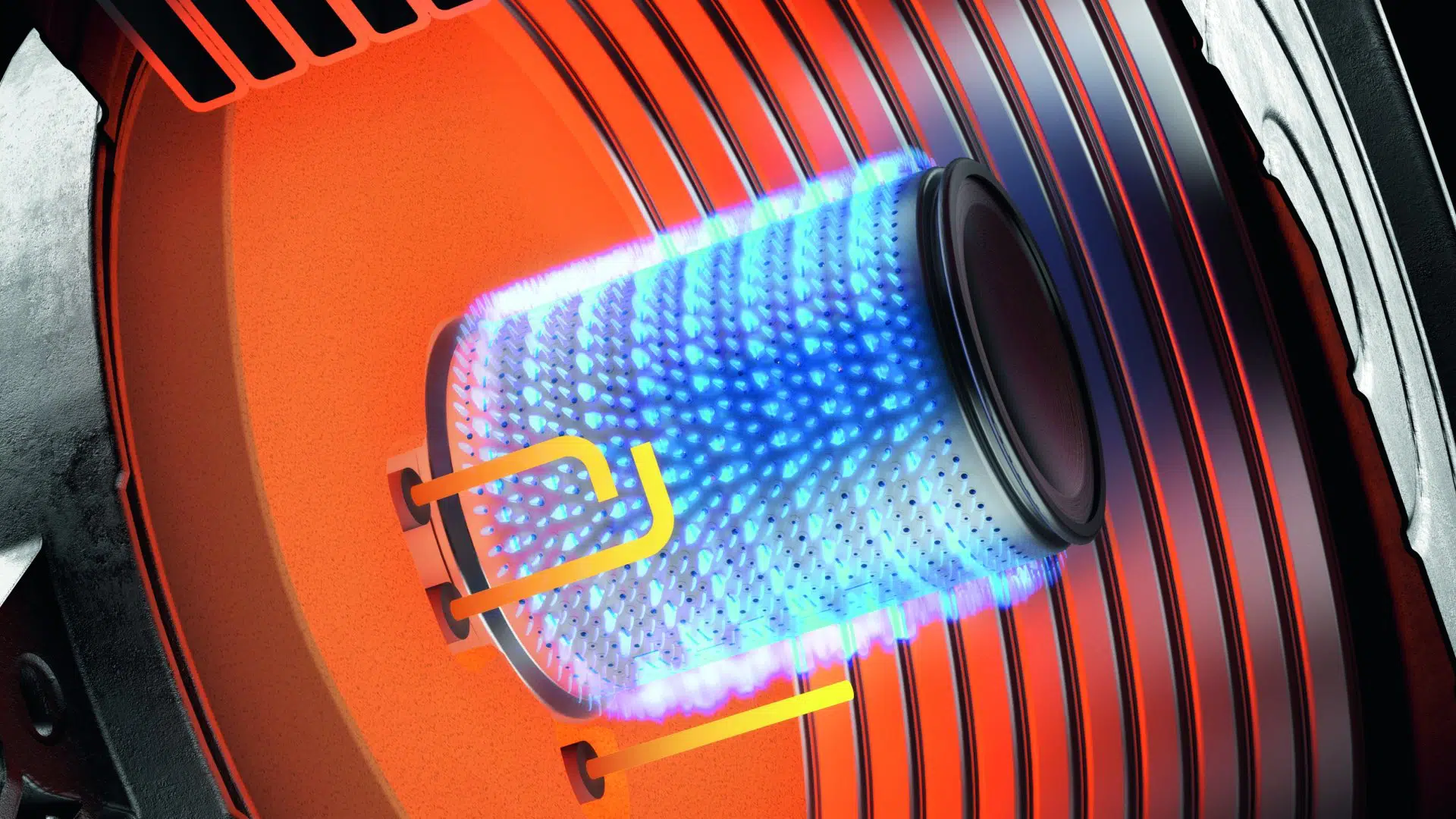 Reliable and consistent performance
Stainless steel is the best choice for long-term reliability. That's why the Vitodens 100-W is equipped with a stainless steel Inox-Radial heat exchanger and MatriX-Plus burner. Developed and manufactured by Viessmann, these high-quality stainless steel components maximize performance and reliability. Plus, the "self-cleaning" heat exchanger contributes to the boiler's long service life and dependable performance.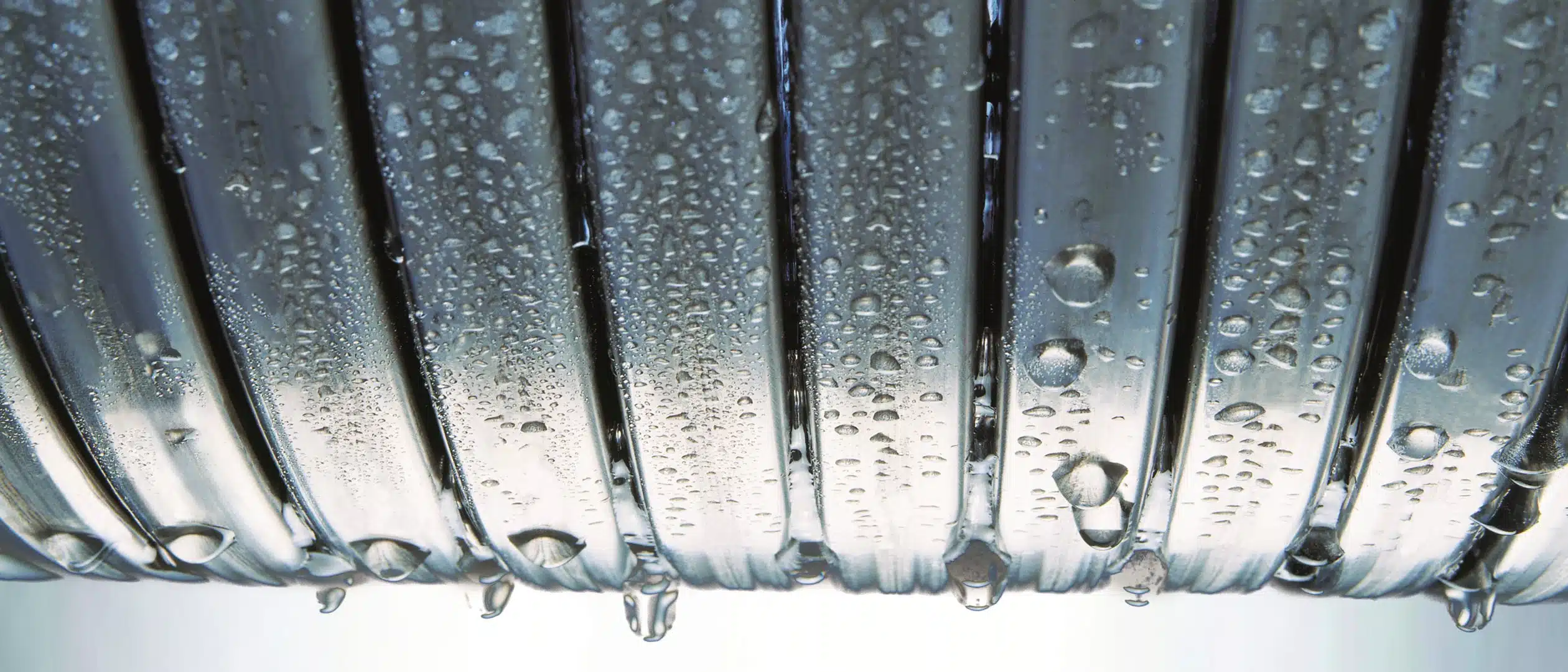 Lifetime warranty
With a limited lifetime warranty in residential applications, you can be sure your investment will deliver long-lasting value, year after year. For detailed terms and conditions, see the warranty sheet.