High Efficiency Boiler Installations
 Expert Boiler Services in Toronto
Mid-Efficiency to High Efficiency Boiler Conversions,

Preventative Maintenance, and Repair.
Choosing the right system:
When it's time to upgrade your existing boiler there are many options to choose from. City Home Comfort will help you decide the right make, size and model that is ideal for your home. Having the correct size is imperative to the function of your Central Heating System.
Many condominiums and townhomes in Toronto have a Boiler tank unit that is very large, and at at an age to where it can leak. Home insurance does not cover damages to property for tank boilers that are over 10 years old.
An upgrade to a Rinnai i-Series boiler is the best solution for a long lasting upgrade for small spaces, like closets, and much cleaner hot water.
Hear it from our happy customers!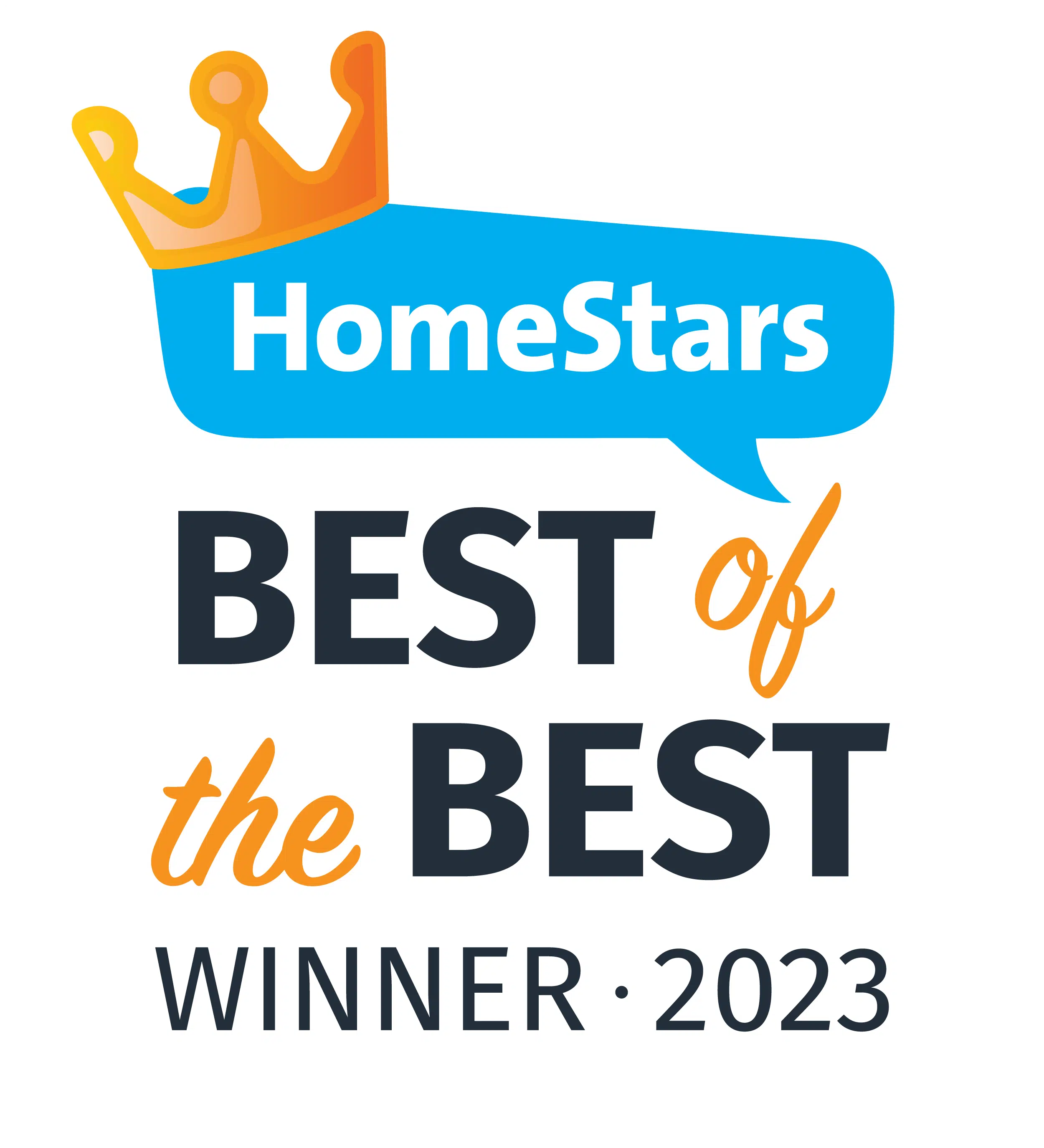 Variety of Options
We have a great selection of boilers to suit the needs of any home, including combination boilers, high-efficiency condensing models,  that will keep your home warm and cost you less on energy bills.
Exact quotes for your peace of mind
Our estimates include full installation, removal/disposal of the old units, as well as all necessary lines, switches, tanks and wiring needed for the new system to run properly. It's always suggested that these details are in the quote eliminating surprise costs. Prices are guaranteed before any work is done or deposits are taken.
Fast & Reliable Service
We guarantee fast and reliable service. As well as some of the best prices in the city for things like boiler installation, repairs and maintenance. Specializing in round-the-clock emergency service for those unexpected breakdowns. So, you can be assured your home stays warm.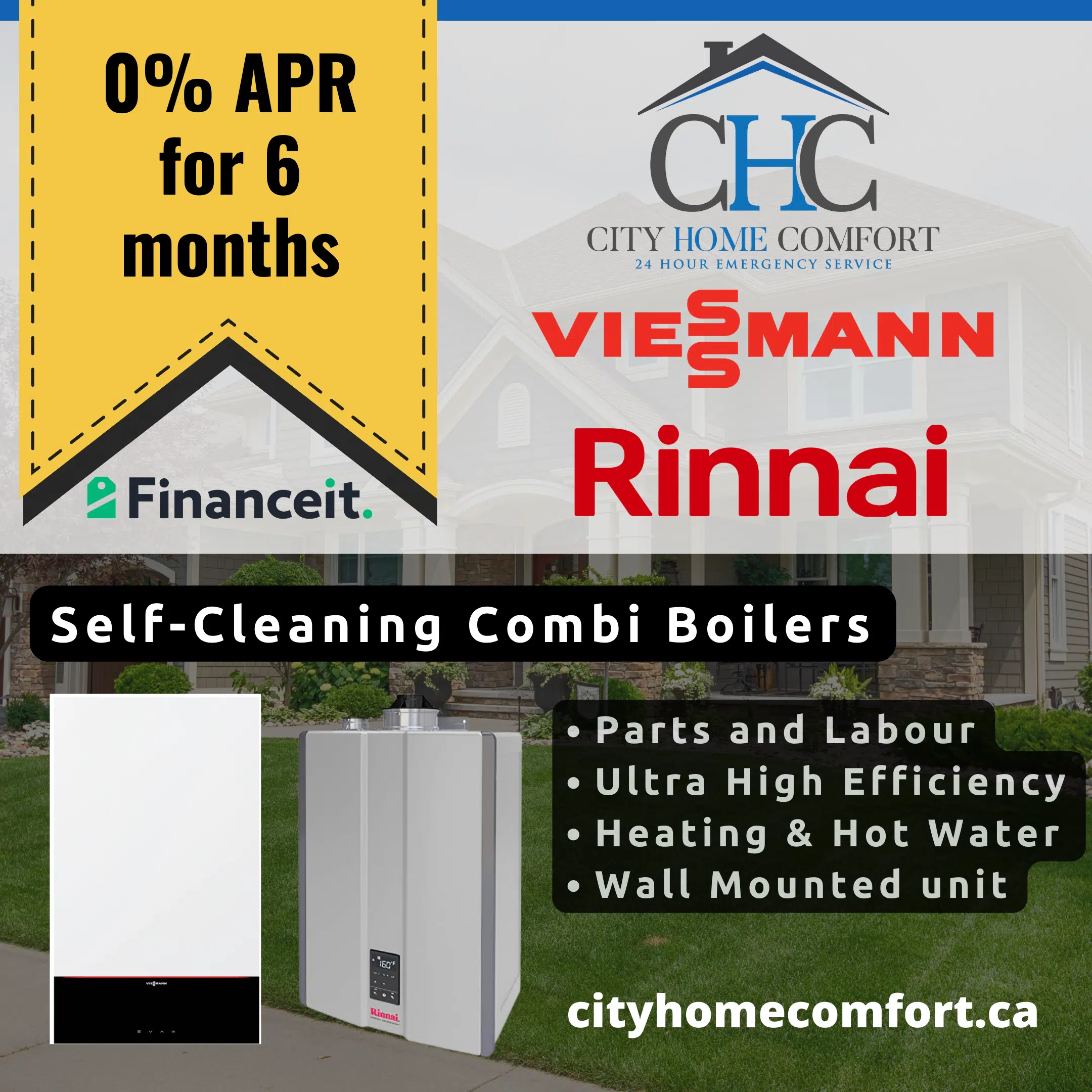 High Quality
You are here trying to find the best boiler service in Toronto. We are certified as Elite Technicians with the worlds leading Manufacturers. Meaning, you know you are getting combi boiler brand names with the best guarantee.
Honest and Transparent Policy:
You can rely on our experienced technicians for fast and honest service. Providing very fair prices when you need a boiler upgrade, maintenance services, or repairs. Get a repair service and we will credit you back the cost of labour if you decide to replace your equipment with us at the same time. So, you have no risk incase of an emergency.
ONLINE BOOKING
Use our online system to book an emergency service. Or to get a quote, just click the button.
Viessmann has been around for over 100 years. Inside Canada, they are headquartered in Waterloo but manufactured in Germany. Above all, with the highest quality. The Viessmann line includes high-efficiency condensing and combi boilers that achieve an AFUE rating as high as 98 percent. In other words, bringing great energy and cost savings. A few of the perks of a Viessmann boiler include easy service, quiet operation, and space-saving design.
Ranked #1 in North America for residential applications, more homeowners and business owners choose Rinnai than any other tankless water heater brand. They choose Rinnai for their 100-year commitment to quality, industry-leading warranties, and because it's the first major tankless brand to manufacture in the U.S.A. The perfect combination of reliability, technology, and performance in one compact unit. The high-output Rinnai I-Series consists of heat-only and combination models that consistently provide simultaneous delivery of hot water and home heating without interruption.

NTI is a Canadian manufacturer of boilers and water heaters. They've been around since 1967 and are based in Saint John. As a result, we carry several NTI models. Including high-efficiency models with AFUE ratings as high as 95 percent. In addition, it can be installed on the wall to save space. Many of these boilers are equipped with an easy-to-use programmable display. In other words, very user-friendly.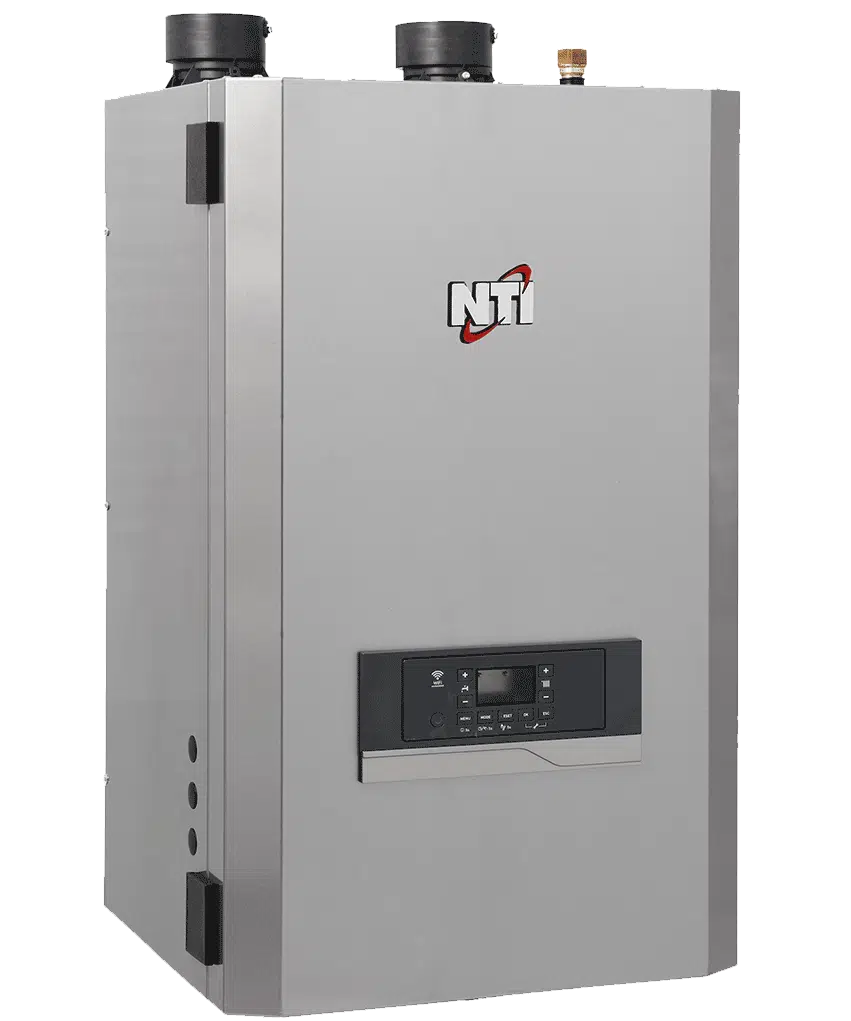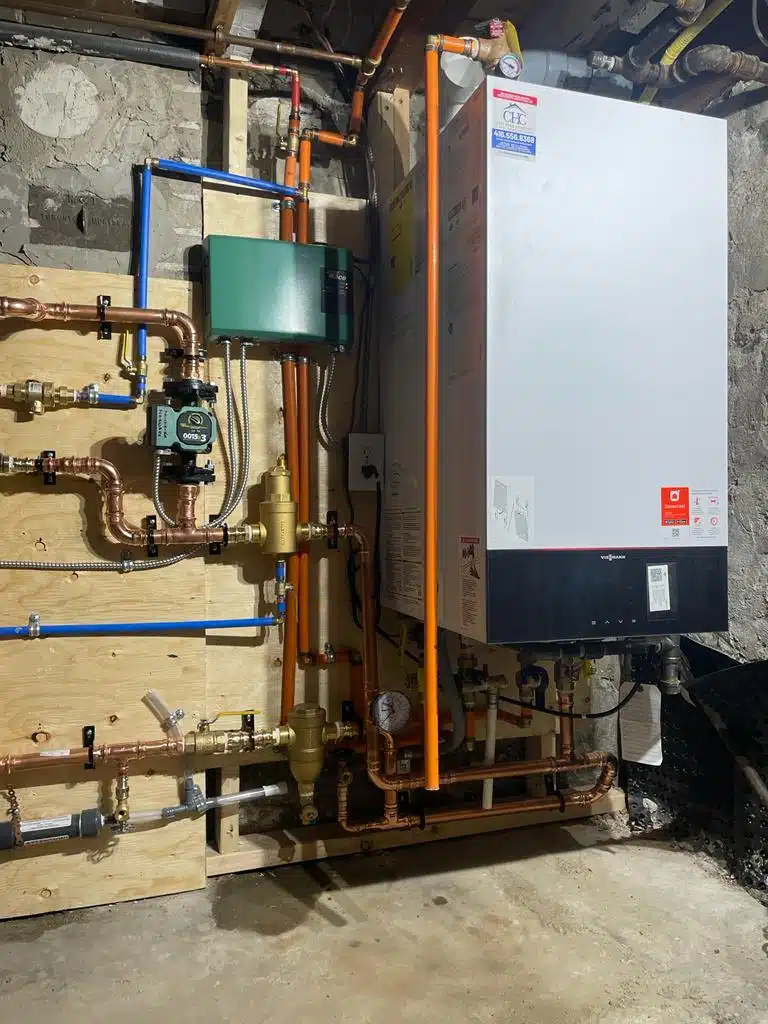 Emergency Boiler Repair Service
Is your boiler heating system not working? Our experts will diagnose the issue and get it working again.
-We specialize in removing air from your central heating system. This ensures the most efficient heating in your home.
-We re-train monthly to find the newest methods and systems to repair standard models. So, we are fixing your equipment and diagnosing it fast.
Expert installation and quality you can count on! At City Home Comfort, we want to make sure you have the best selection possible for your home heating needs, so we carry some of the best boiler brands in the industry, including NTI, Navien, and Viessmann.
Buying a Boiler: The best quality with realistic pricing
At City Home Comfort, we strive to offer Toronto homeowners high-quality, reliable heating systems at fair prices.
So, the final cost of your system will be determined by the brand, installation difficulty, efficiency rating, and options of unique features the equipment offers.
That's why our experienced experts are happy to provide free custom estimates. After that, you choose the right system at the right price for your budget.
Helping You Pick the Right One
Upgrading a boiler is a large investment. So, it's important to take the time to research your options and pick the right one. Our experienced team members will help you by assessing your home and your family's needs. Creating an option that incorporates the correct capacity, and features you're looking for.
Equipment Warranty Coverage
Quality and cost do come with big benefits. For instance, Viessmann and NTI combi Boilers come with 10 years parts and 10 years labour warranty. However, a mid efficient Weil-McLain has a 1 year parts and 1 year labour warranty.
Since we understand you want to invest with confidence. We include manufacturer matched labour guarantees on all installations.