APCO fresh-Air UV Light = Whole House Air Sanitization
APCO's unique combination of UV-C light and activated carbon achieves unmatched microbial and odour reduction without producing any harmful ozone. APCO is particularly effective at reducing odour-causing volatile organic compounds (VOCs), including toxic chemical vapours like formaldehyde and toluene. APCO® is installed in the ductwork of the central air system so it can remove airborne contaminants as they pass by.
Learn about the importance of Indoor Air Quality.
Improve indoor air quality and breathe more comfortably with filters, cleaners, and humidifiers. Also, these systems connect directly to your home's furnace and provide quality air throughout your whole property.
Indoor air quality is essential for any home or business. City Home Comfort has the solution for dry air to dust and allergens in your heating and cooling systems. We supply products, including air cleaners and HEPA filters, humidifiers, and UV light disinfection systems.
Is indoor air quality (IAQ) a health and safety concern?
Indoor air quality has become a significant health and safety concern.
Common issues associated with IAQ include:
Improper or inadequately maintained heating and ventilation systems.
Contamination by construction materials, glues, fibreglass, particle boards, paints, chemicals, etc.
Increase in a number of building occupants and time spent indoors.
What are indoor air contaminants?
Here are examples of common indoor air contaminants and their primary sources:
From occupants, carbon dioxide (CO2), tobacco smoke, perfume, and body odours.
Dust, fibreglass, asbestos, gases, and formaldehyde from building materials.
Toxic vapours, volatile organic compounds (VOCs) – from workplace cleansers, solvents, pesticides, disinfectants, and glues.
Gases, vapours, odours – off-gas emissions from furniture, carpets, and paints.
Dust mites – from carpets, fabric, and foam chair cushions.
Microbial contaminants, fungi, moulds, and bacteria – from damp areas, stagnant water and condensate pans.
Ozone – from photocopiers, electric motors, and electrostatic air cleaners.
What symptoms are often linked to poor indoor air quality?
It is common for people to report one or more of the following symptoms:
Dryness and irritation of the eyes, nose, throat, and skin
Headache
Fatigue
Shortness of breath
Hypersensitivity and allergies
Sinus congestion
Coughing and sneezing
Dizziness
Nausea
People generally notice their symptoms after several hours at work and feel better after they have left the building or when they have been away from the building for a weekend or a vacation.
Many of these symptoms may also be caused by other health conditions, including common colds or the flu, and are not necessarily due to poor IAQ. This fact can make identifying and resolving IAQ problems more difficult.
Hear it from our happy customers!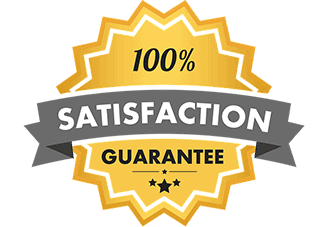 Pollutants Removed for Better Indoor Air Quality
Removes Indoor Air Pollutants, such as: pollen, mold, pet dander, bacteria & viruses, cigarette smoke, among others Unit is compact, light and installation is quick on a central air (HVAC) system The results are ideal for any home, including: homes with pets, allergy and asthma suff erers, smokers, chemical pollution and severe respiratory ailment suff erers. Unit is covered by a 5 year limited warranty on motor, 1 year limited warranty on parts (excluding consumables). Washable foam prefilter with an average one year life; 100 sq. ft . of pleated HEPA media 3rd stage carbon filter to capture VOCs. German motor delivers 300 CFM, will not overheat or burn out. Bypass system does not affect HVAC system pressure.
Humidifiers
Dry air can lead to a dry nose, cracked and itchy skin, sore throats, and other allergy and asthma symptoms. It can cause frequent static shocks, chip paint and plaster, and crack wood floors, furniture, and trim. Dry air also makes the air temperature feel cooler, making your heating unit work overtime to reach the right comfort level.