GREE Ducted Central Heat Pumps
Transform Your Home with City Home Comfort's GREE Cold Climate Heat Pump
Virtual Estimate
Use our online system to get an instant quote for a New GREE Heat Pump

Flexx Series
High-Efficiency GREE Cold Climate Heat Pump | City Home Comfort

At City Home Comfort, we're passionate about offering top-tier, efficient heating and cooling solutions for your home.
Notably, our GREE FLEXX Cold Climate Heat Pump provides outstanding efficiency, reaching up to 17 SEER2 / 10.5 HSPF2. As a result, you get the perfect indoor temperature while reducing energy costs.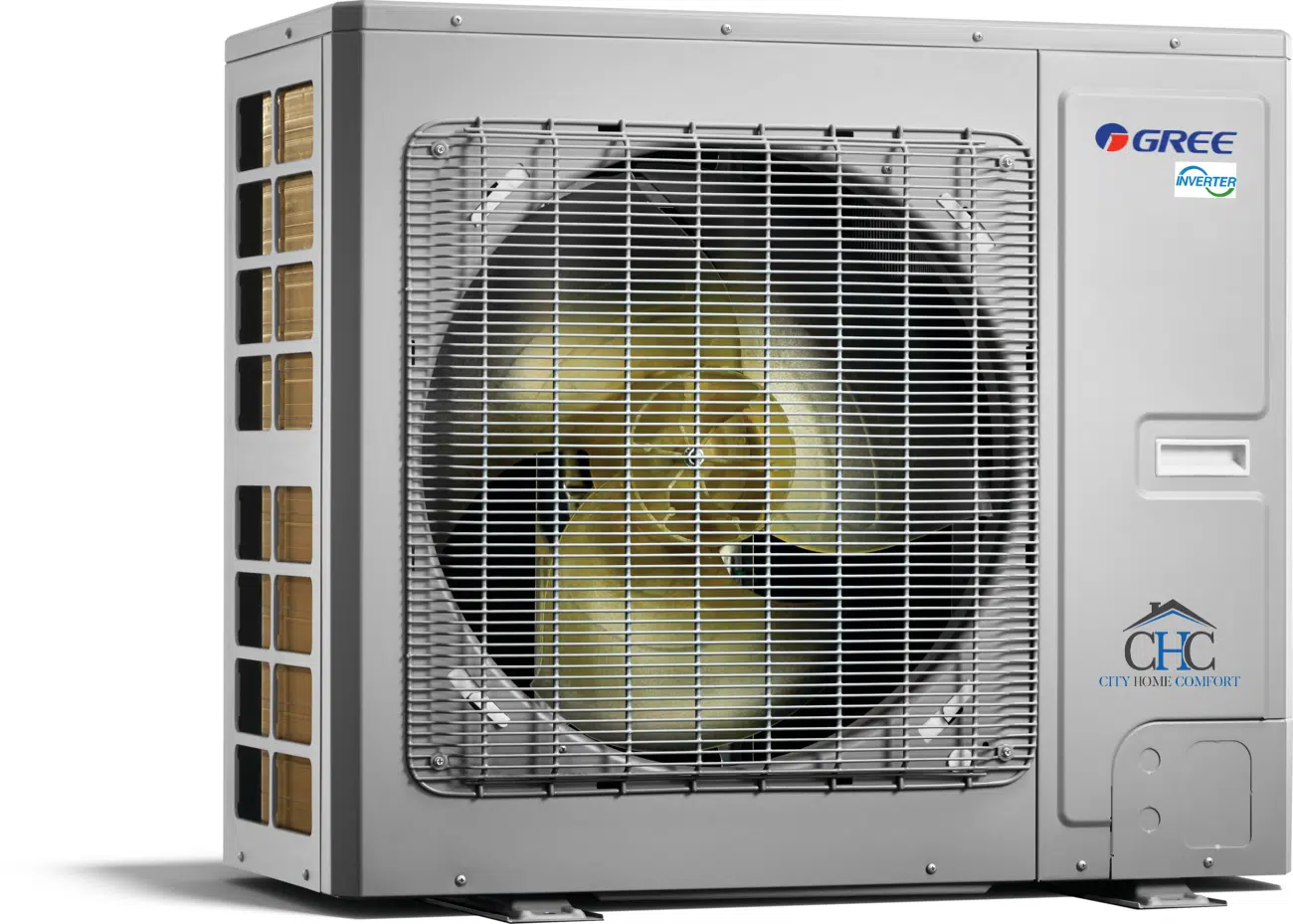 Enjoy a $6500 Government Grant.
First, with the GREE Cold Climate Heat Pump, you're embracing energy efficiency and opening the door to a significant $6500 Home Efficiency Rebate. This cost-effective solution effortlessly pairs with most existing 2-stage furnaces, delivering continuous comfort in your home.

Warranties

Model GUD36W/A-D(U)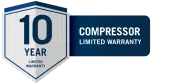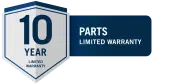 Let our team help you get your home fitted for a new GREE Heat Pump.
We offer industry-leading warranty and installation services beyond trade standards.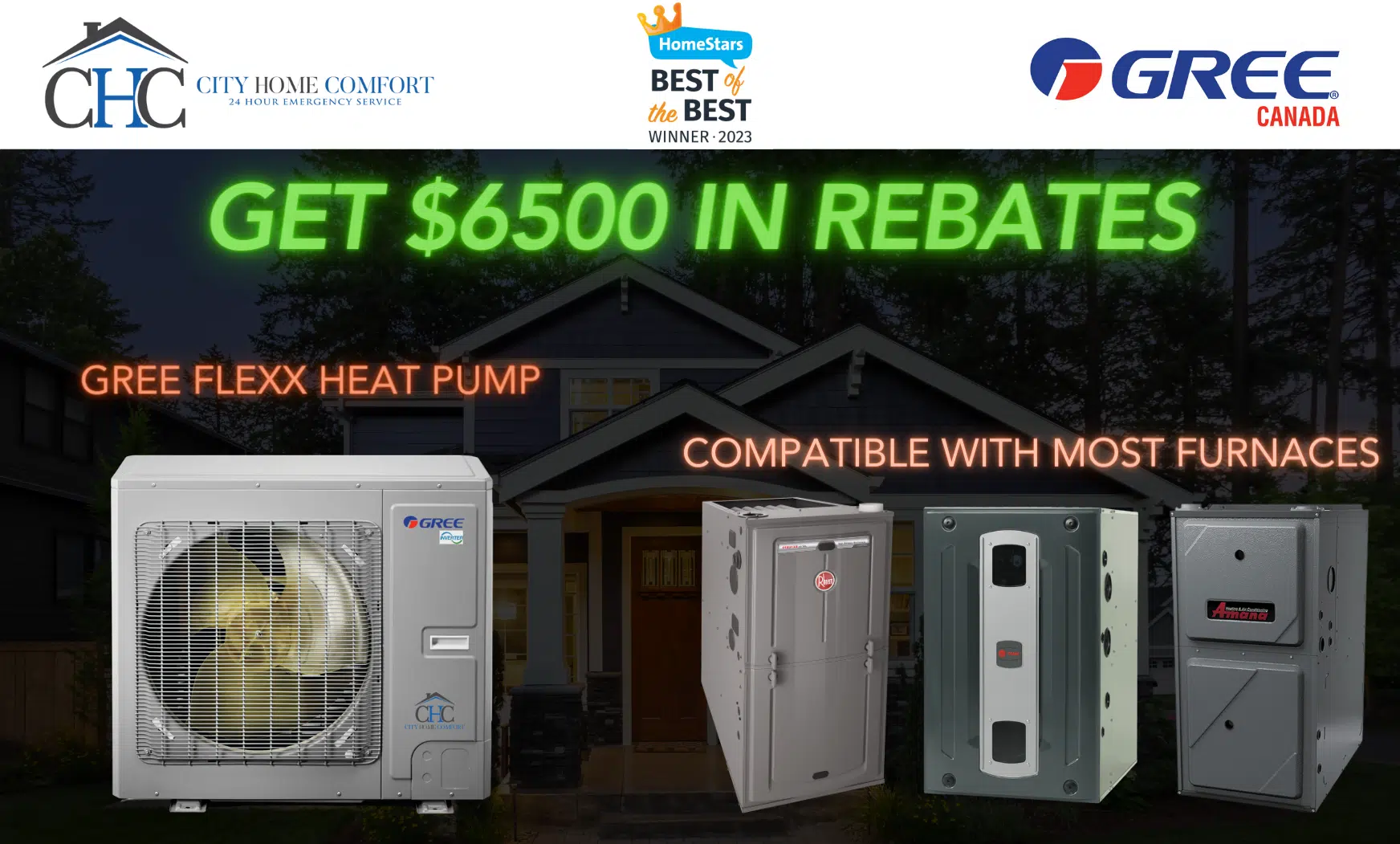 Document Download
Download the GREE FLEXX Heat Pump product documents.
GREE FLEXX Heat Pump and Air Handler Brochure.pdf
FULL LIST OF FEATURES
Up to 54,000 BTUs
18 SEER Efficiency
Capacities ranging from 2.0 tons to 5.0 tons
Environmentally friendly R-410A refrigerant
High Efficiency Compressor
WHISPER QUIET™ Operation
Hyper Heat DC Inverter Rotary Compressor rated to operate at -30°C (-22 °F)
Variable compressor and vapor injection technology
2 Ton units can achieve 100% heating capacity at -20°C (-5 °F)
Widest operating range condition in the category
Can be installed either on the ground or on the wall to save more space
Next, thanks to its cutting-edge shape, our GREE Heat Pump stands out with ultra-heating and cooling capabilities. It features a horizontal discharge style on the outdoor unit, specifically designed to regulate your home's temperature efficiently and effectively.
Virtual Estimate
Use our online system to get an instant quote for a New GREE Heat Pump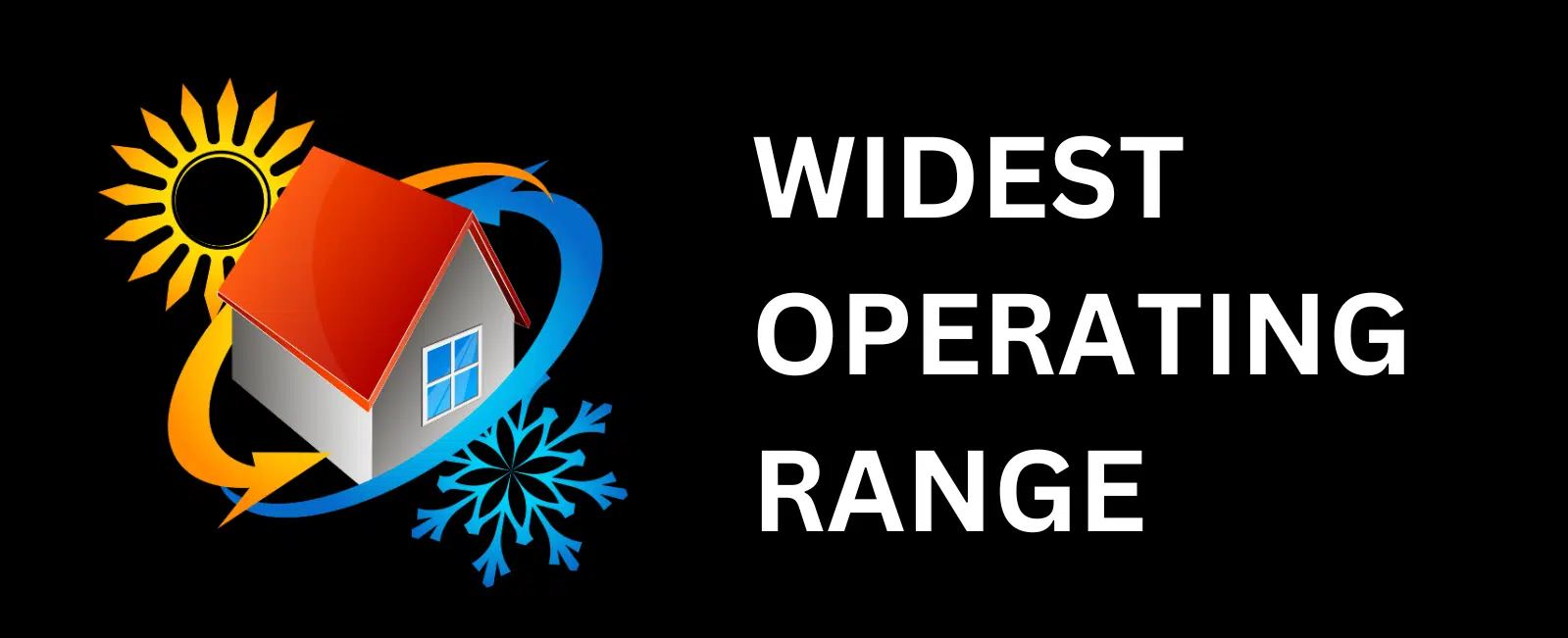 The industry's widest temperature range delivers heat in biting conditions as low as -30°C and refreshing coolness in searing heat reaching +54°C. Experience the hush of innovation with our whisper-quiet, low-vibration design. So serene, you'll forget it's even running!
A Heating and Cooling Range Designed for All Seasons
Uniquely designed for the most demanding climates, our heat pump showcases superior performance within a heating range of -30°C to 24°C and a cooling range of -15°C to 54°C. Consequently, no matter the outdoor conditions, you can relish the perfect temperature at home
Experience the Comfort of Ultra-Quiet Operation
Finally, its ultra-quiet operation sets the GREE Cold Climate Heat Pump apart. This system is crafted to deliver optimal heating and cooling performance while preserving the peace and tranquillity of your home. Immerse yourself in the comfort of an efficient, silent heating and cooling system with City Home Comfort.