Why install a heat pump?
Are you considering upgrading your air conditioning system? If so, it's time to explore the benefits of replacing your AC with a heat pump.
Heat pumps, like the GREE Unix Heat Pump, offer many advantages beyond traditional air conditioners.
From generous rebate opportunities and enhanced energy efficiency to year-round comfort, cost savings, and environmental benefits, upgrading to this new system can transform your home's cooling and heating experience.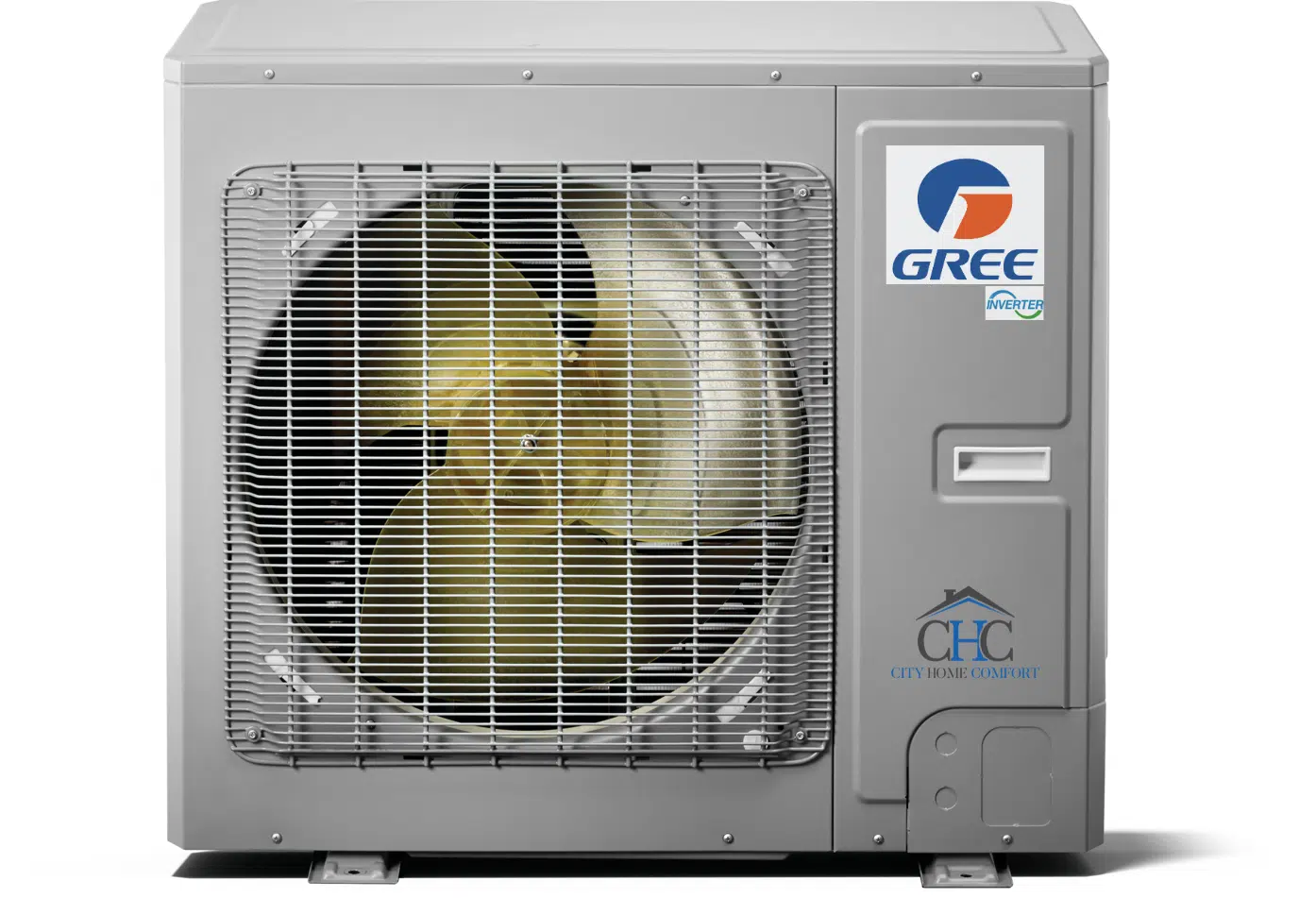 Generous Rebate Opportunities:
One of the primary reasons to replace your AC with a heat pump is the availability of generous rebate programs. Many utility companies and government initiatives incentivize homeowners who adopt energy-efficient technologies like heat pumps.
For example, in Ontario, partnerships like Enbridge Gas and the Canadian government's Greener Homes Grant program provide significant rebates, making the upfront investment more affordable. By taking advantage of these rebates, you can offset a substantial portion of the cost,  switching your outdoor unit a financially smart decision.
Enhanced Energy Efficiency:
Heat pumps are renowned for their enhanced energy efficiency compared to traditional air conditioners.
Unlike AC units that rely solely on electricity consumption, heat pumps transfer heat between the indoors and outdoors.
This process requires significantly less energy, reducing energy consumption and lowering utility bills. By upgrading your outdoor unit, you can enjoy a more efficient cooling and heating system that contributes to energy savings and a greener home.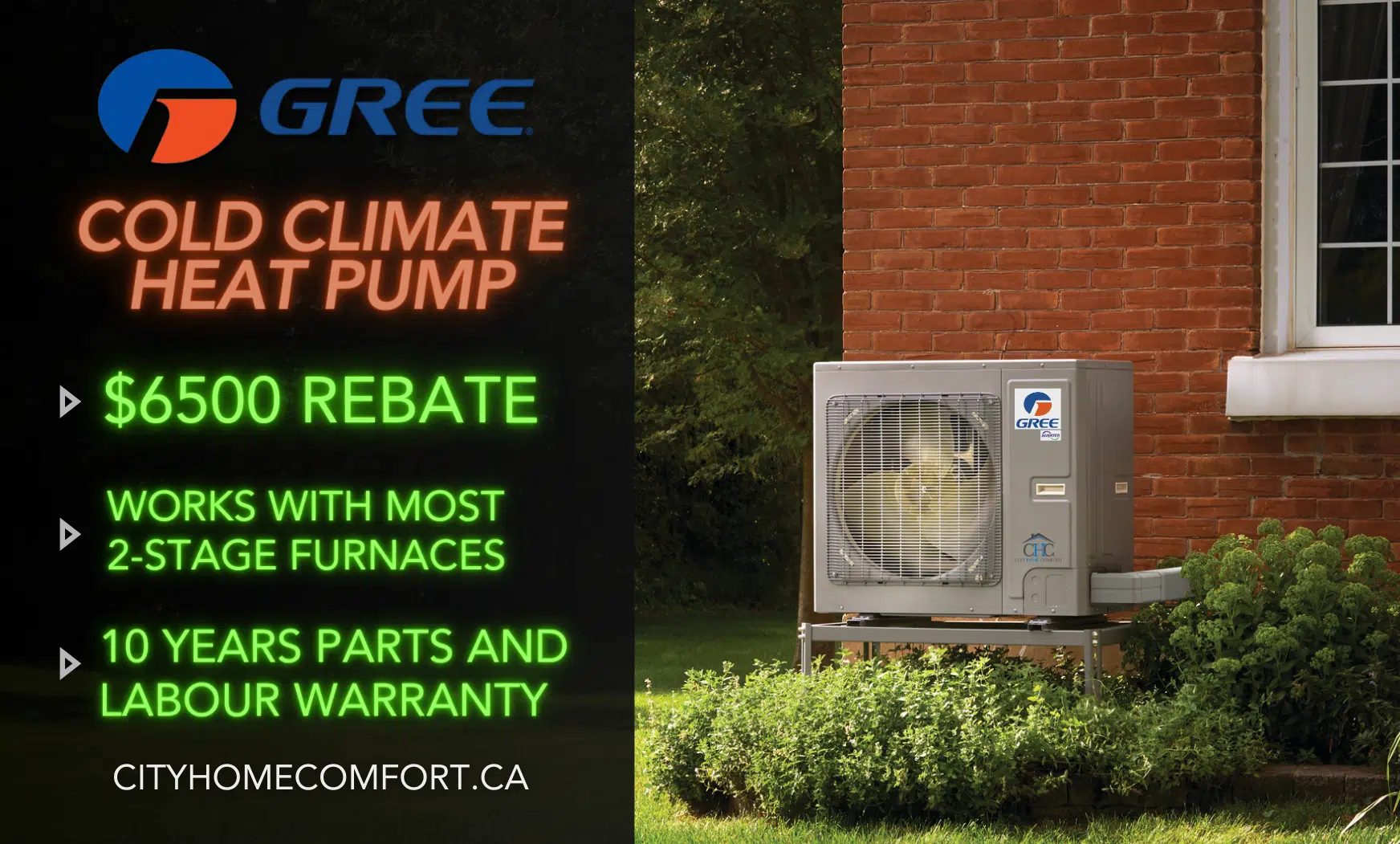 Year-Round Comfort:
Heat pumps offer the advantage of year-round comfort. Unlike air conditioners that only provide cooling, heat pumps provide cooling and heating capabilities.
FOR EXAMPLE, the GREE Unix Heat Pump is designed to deliver efficient cooling during hot summers and reliable heating during cold winters.
This versatility ensures that you and your family maintain a comfortable indoor environment throughout the year without separate cooling and heating systems.
Cost Savings:
Also, upgrading can lead to significant cost savings over time. Due to their enhanced energy efficiency, heat pumps consume less electricity compared to traditional AC units. This translates into lower monthly energy bills, allowing you to save money in the long run.
Heat pumps often have longer lifespans and require less maintenance, reducing the need for costly repairs or replacements. You can enjoy immediate and long-term cost savings by replacing your AC with a heat pump.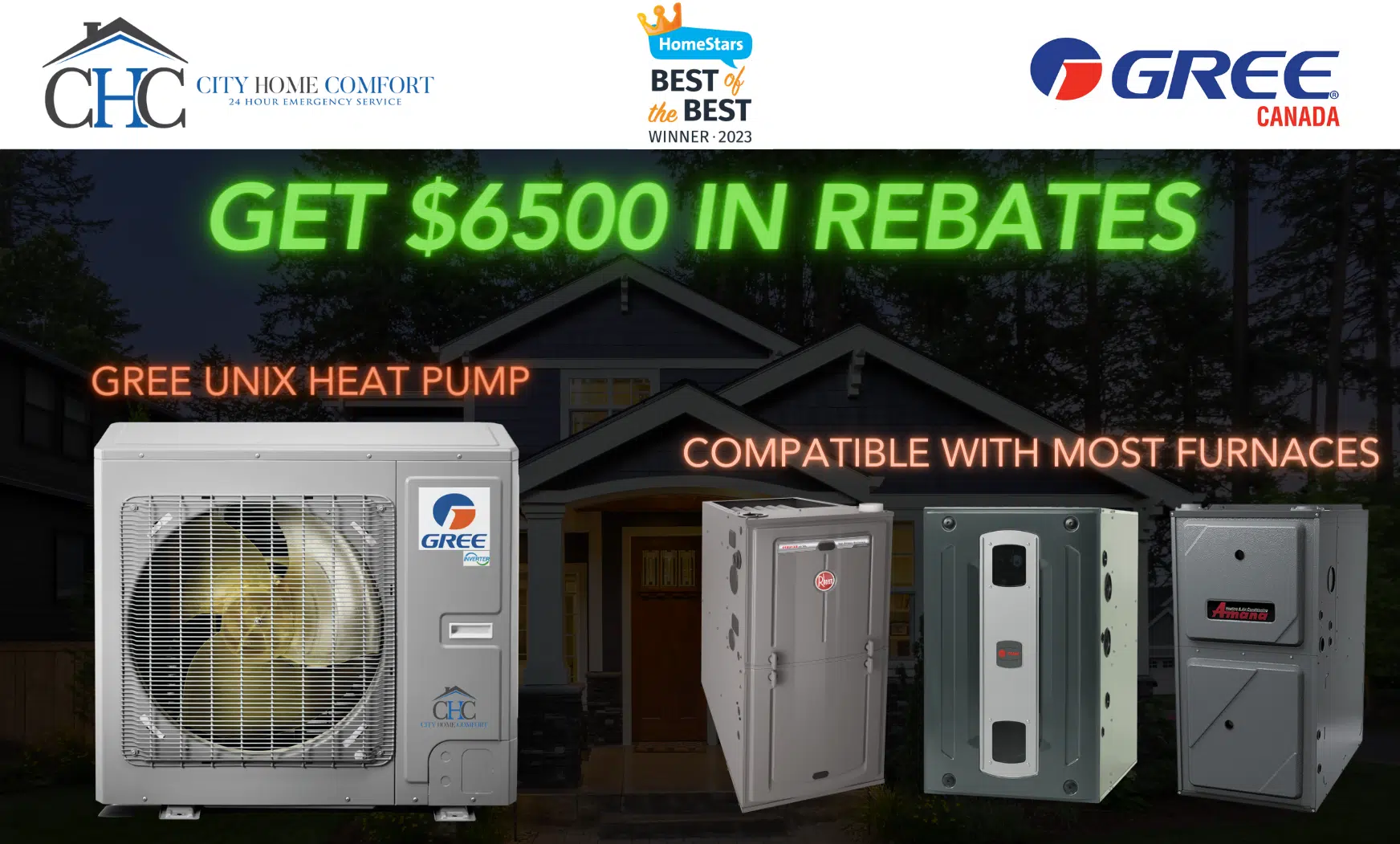 Environmental Benefits:
Heat pumps are an environmentally friendly choice for cooling and heating your home. Heat pumps reduce greenhouse gas emissions associated with energy production by utilizing heat transfer instead of relying solely on electricity consumption.
This contributes to a lower carbon footprint and helps mitigate climate change. Replacing your AC with a heat pump positively impacts the environment and reduces your household's ecological footprint.
Virtual Estimate
Use our online system to get an instant quote for a new Heat Pump
Seamless Integration and Long-Term Warranty:
Compatibility is key when it comes to upgrading your home's HVAC system.
These new outdoor units seamlessly pair with most existing furnaces, providing continuous comfort without additional modifications. City Home Comfort also offers an industry-leading 10-year warranty on parts and compressors, giving you peace of mind and confidence in your investment.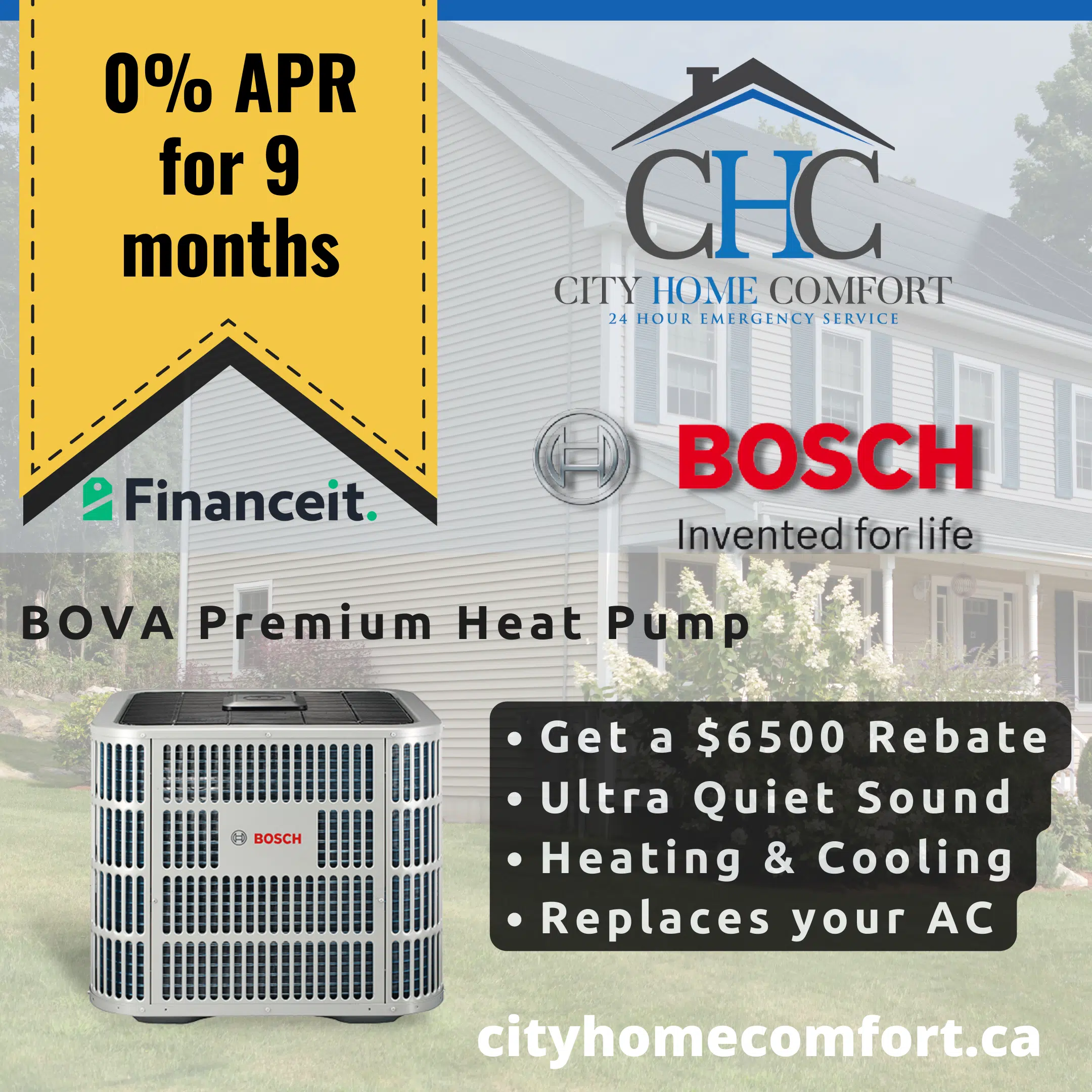 Get $6500 back in rebates before you pay!

Type of homes that will qualify:
Single and semi-detached houses
Row housing
Townhomes
All-season cottages
Mobile homes on a permanent foundation
Permanently-moored floating homes
Mixed-use buildings (residential portion only)*
* Multi-unit residential buildings (over 3 storeys or over 600 m2 in footprint) are not eligible homes under the Canada Greener Homes Grant. www.nrcan.gc.ca/MURBS
Then, you need to register online at https://canada.ca/greener-homes-grant.
Once you are registered, and Natural Resources Canada has approved your application, the next step is the visit of an energy advisor to conduct the necessary EnerGuide Rating System pre-retrofit evaluation of your house and to discuss all funding opportunities you would be eligible for based on the condition of your house.
It's simple to get an energy audit for your home. Let our team assist in your qualifications, free estimates, and installing your new heat pump.
Let our team help you get a New Bosch IDS Heat Package.
We offer industry-leading warranty and installation services beyond trade standards.
Saving energy saves you money 💰
Grants of up to $6,500 for Heat Pumps and EnerGuide evaluations up to $600 to help homeowners make energy-efficient retrofits to their homes.
For more information, contact us at info@cityhomecomfort.ca or call 416-556-8368